As an integrated pharma manufacturing solutions company and global pharma supply player, ACG continued to work with its partners during the Covid-19 lockdown. In light of the severity of the Covid-19 pandemic, ACG was among the first few to allow work from home. Sunil Jha, Group chief human resource officer, ACG, says, "Keeping employee safety at the heart of our operations, ACG announced work from home for all our global employees. We have also taken various precautionary measures across our factory sites in India, Europe, and Brazil to maintain optimum hygiene standards and ensure the safety and health of our associates."
ACG offers end-to-end manufacturing solutions for the pharmaceutical industry. With its four business units, including capsules, films and foils, engineering, and inspection systems, the company has been delivering innovative and integrated solutions to the global pharmaceutical companies for almost sixty years, in over 100 countries.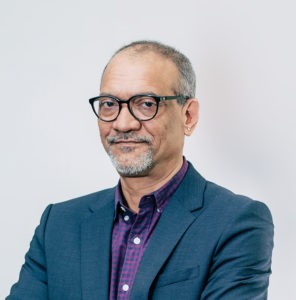 Therefore, in the time of medical crisis, with the support of its pharma partners, ACG has provided an uninterrupted supply of its products and services. It secured a supply chain of raw materials and manufacturing elements and ramped up global operations to fulfill increased demand.
Jha says, "Our teams did a thorough analysis of the current scenario and its implications on the supply chain. We stayed in constant touch with the ground realities, to pre-empt possible roadblocks and proactively find a solution."
In constant touch with its customers and suppliers, the company updated them on the situation and its plans to move ahead. He added, "We also worked closely with the health authorities, government bodies, regulatory authorities, and suppliers to overcome the challenges. As of today, all our ACG capsules, films and foils manufacturing plants (categorized under essential services by the authorities) are working across the globe and servicing our customers' requirements."
According to Jha, to ensure workers' safety, maintaining a high level of hygiene standards, and social distancing, the work shift has been divided into 12 hours each. The company has also made special arrangements for the stay of workers within the factory premises, or wherever possible.
Like most of the manufacturing companies across industries, initially, ACG also faced challenges across logistics and even getting its employees to work. "Our leadership has also been actively engaging with the workforce, especially at the factory sites, and closely monitoring the situation and assuaging their concerns. The rest of our workforce has been working from home and engaging actively with our stakeholders," Jha added.