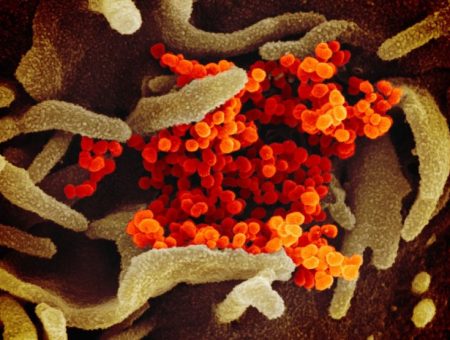 Algernon Pharma, a clinical-stage pharmaceutical development company, has announced that it has chosen to appoint award-winning Novotech as the contract research organization ("CRO") for a planned physician-initiated study of NP-120 (Ifenprodil) for COVID-19 infected patients in South Korea. Novotech is an internationally recognized full-service CRO known for its experience across Australia, New Zealand, Asia, and South Africa, representing emerging markets with a population base of over 3 billion people.
Novotech will be working to assist the investigators of the planned study, including supporting all aspects of the clinical trial. After the trial is approved, the company will provide full details on the study protocol and timelines.
The company also wishes to advise that it has retained Novotech to conduct a feasibility study in Australia for a phase 2 sponsor initiated Ifenprodil COVID-19 trial. Novotech has already identified three physicians who have indicated their interest in participating. The company will update the market shortly.
"Novotech was a natural CRO choice for us to help to support this important investigator-led clinical trial," said Christopher J Moreau, chief executive officer of Algernon Pharmaceuticals. "Since Ifenprodil is an already approved drug with a known safety history, we look forward to expedited steps that will make it available to patients as soon as possible under the study guidelines."
About NP-120 (Ifenprodil)
NP-120 (Ifenprodil) is an N-methyl-D-aspartate (NDMA) receptor glutamate receptor antagonist, specifically targeting the NMDA-type subunit 2B (Glu2NB). Ifenprodil also exhibits agonist activity for the Sigma-1 receptor, a chaperone protein up-regulated during endoplasmic reticulum stress. Although the anti-fibrotic activity of Ifenprodil in IPF is not known, recent studies have suggested a link between both receptors and pathways associated with fibrosis.
Glutamate (Glu) is the primary excitatory neurotransmitter that acts on glutamate receptors in the central nervous system (CNS). Still, overactivation of these receptors can cause several damages to neural cells, including death. Recent studies show that the glutamate agonist N-methyl-d-aspartate (NMDA) can trigger acute lung injury (ALI). ALI is a direct and indirect injury to alveolar epithelial cells and capillary endothelial cells, causing diffuse pulmonary interstitial and alveolar edema and acute hypoxic respiratory failure. ALI is characterized by reduced lung volume and compliance, and imbalance of the ventilation/perfusion ratio, inducing hypoxemia and respiratory distress and its severe stage (oxygen index <200) known as acute respiratory distress syndrome (ARDS). Furthermore, pathological findings show that 64% of ARDS patients may have pulmonary fibrosis during convalescence.
NP-120 (Ifenprodil) was initially developed by Sanofi in the 1970s in the French and Japanese markets for the treatment of circulatory disorders. The drug is genericized and sold in Japan and South Korea and is used to treat certain neurological conditions.