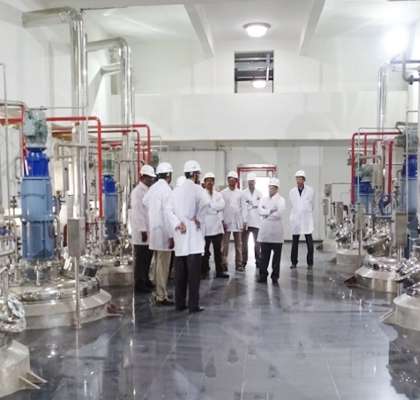 On the occasion of CSIR Foundation Day, Avra Laboratories, a leading pharmaceutical company founded by Padmabhushan Dr A V Rama Rao, announced that it would establish three research chairs at CSIR to support and recognize exemplary work in the field of translational research. The chairs will provide a three-year fellowship to selected scientists to recognize and advance their efforts. Dr S Chandrasekhar, director, CSIR-Indian Institute of Chemical Technology, and Dr Amol A. Kulkarni, Senior Principal Scientist, CSIR-National Chemical Laboratory, have been awarded the fellowship for the period 2020 to 2023.
As part of their Corporate Social Responsibility program, Hindustan Aeronautics (HAL) has agreed to extend generous funding support to the Establishment of one Makeshift Hospital in Himachal Pradesh and a COVID Testing Centre at Ladakh at the cost of over a crore.
The prestigious CSIR Diamond Jubilee Technology Award for the year 2019 is conferred on Tata Chemicals Limited (TCL), Pune, for the technological advancement it has made in the production of 'Fructo-oligosaccharides' (FOS), also known as FOSSENCE, which being 100/0 soluble dietary fiber caters to the growing base of health and lifestyle-conscious consumers.
CSIR celebrated its 79th Foundation Day at its premises here today. Dr Harsh Vardhan, union minister of Science and Technology, Earth Sciences, Health, and Family Welfare and vice president, CSIR, presided over the event. While Dr Shekhar C Mande, DG, CSIR & Secretary, DSIR (Department for Scientific & Industrial Research) and A Chakraborty, head, HRDG, were present on occasion, all CSIR labs and several others joined the event through various social media platforms.