CovidAsha, a chatbot platform on the Web, WhatsApp, and Telegram, is a unique initiative by conversational automation heavy-weights Engati, and healthcare ecosystem players like Pharmeasy, VMedo, StanPlus, and The Better India, with WhatsApp providing the platform.
CovidAsha was born out of a need to impact and resolve challenges faced during the ongoing pandemic, like patients losing critical time due to unverified information available on social media and increased cases of scams and frauds, including hoarding of critical healthcare supplies. 
Suppliers have been overwhelmed by desperate calls and have had to switch off their phones eventually. Another ominous challenge would be the spike in COVID-19 positive cases in Tier II and Tier III cities and towns with little or no access to updated information due to language barriers.
Real-time information available at CovidAsha 
Conceptualized by a team of young entrepreneurs and professionals in a matter of less than 12 days, Alysha Lobo, Krishna Tyagi, and Tamaghna Basu believed in the dictum that access to authentic information on the availability of resources is the difference between life and death. As a result, the CovidAsha chatbot helps people find essential products and services with verified data and real-time availability.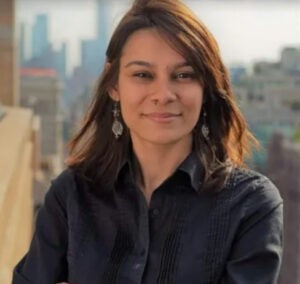 Talking about CovidAsha, social entrepreneur and professional Alysha Lobo said, "We have been concerned about the rise of fatalities during the pandemic, simply because of the lack of real-time information available, and are confident that our platform will help save more lives. We may not be able to solve the country's enormous challenge of the pandemic but could help play a small but important role in its recovery."
Since its launch on 4 May 2021, CovidAsha has been accepted by teams from HP, Google, and VMWare, to name a few, and has added more than 3500 active users and over 20,000 interactions on the chatbot. The bot also lives in 7 different regional languages, thereby increasing the access of resources for people in Tier II and Tier III locations. 
The chatbot offers access to relevant and verified suppliers in under 2 minutes of a conversation and has been endorsed and marked as 'helpful' by over 3000 people. In addition, people can access a network of over 20,000 verified suppliers and affiliates on the platform, and more are being added daily by the chatbot itself. 
The challenge of a huge call inflow has also been addressed to take automated stock availability information from registered suppliers in under 1 minute, hence saving suppliers time and ensuring no burnout from the workload. Furthermore, inactive and unavailable suppliers are automatically removed to ensure that the data is updated and available for real-time use. In addition, CovidAsha has a strong volunteer team of over 400 medical and paramedical professionals and students across 65 cities in India.