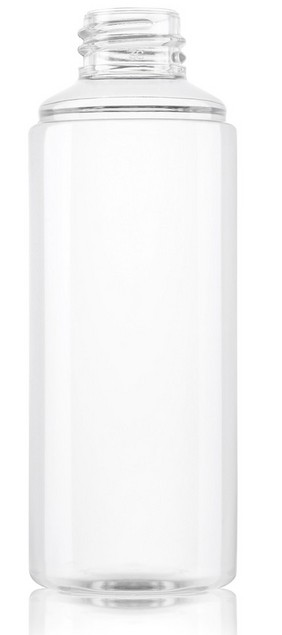 Hand sanitizers are currently urgently needed everywhere to protect against infection from coronavirus. This particularly applies to hospitals, retirement homes, health authorities and advice centers, physicians' surgeries, and emergency service vehicles. Gerresheimer is currently working flat out to produce a high number of PET bottles so that they can be filled with the required disinfectant and supplied to recipients. For interested parties and customers, Gerresheimer has recently revised and updated its PET program so that the desired bottle can be found quickly and easily using various search criteria.
"A major customer has ordered hundreds of thousands of bottles from us to fill with hand sanitizer, and we're doing everything we can to supply them as quickly as possible," says Christian Haas, sales manager at Gerresheimer. The bottles are being manufactured in a variety of sizes at Gerresheimer's plant in Zaragoza and sent straight to Berlin in Germany for nationwide use to meet what is currently a very high level of demand.
Production at full capacity
The plant producing the PET bottles in Zaragoza is currently at full capacity. "We're facing an unprecedented challenge in our day-to-day work in these times that all of us are going through at present. The safety of all our employees is our top priority and we're taking all the necessary precautions to keep them healthy. We're extremely proud to be able to play our part in the battle against COVID-19 by supplying our customers with the containers they have requested to help fight against this terrible pandemic that has swept across the world," says Jose Luis Reche, operations manager at Gerresheimer's Zaragoza plant in Spain.
Versatile PET bottles
PET bottles are very versatile and are also made from recycled PET. You will meet them everywhere, be it in the drugstore, in the doctor's office, at home or at the hairdresser. In addition to the currently very popular disinfectants for hands, PET bottles are also suitable for care products, like skincare or hair care, disinfectants, shower gel, soap, and body lotion.