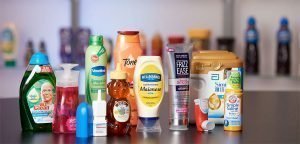 Aptar Group based in the US has announced the acquisition two leading pharma analytical services companies, Nanopharm and Gateway Analytical, for a combined enterprise value of approximately US $50 million (approx Rs 347 crores). The acquisitions are part of Aptar's strategy to broaden its portfolio of services that support pharmaceutical and biotech customers to accelerate and de-risk their complex product developments. Aptar is headquartered in Crystal Lake, Illinois and has over 14,000 dedicated employees in 18 different countries including India in Baddi, Hyderabad and Mumbai.
Both acquisitions bring complementary, value-added and differentiated analytical, testing and development services for all stages of drug development and commercialization. The expanded services platform will enable Aptar Pharma to collaborate earlier with customers to support their complex drug formulations and delivery requirements as they face increasingly competitive and regulated markets.
Nanopharm to broaden Aptar's offering in Inhalation
Nanopharm claims to be a specialist in respiratory drug delivery services, as well as Nanopharm is a science-driven, leading provider of orally inhaled and nasal drug product (OINDP) design and development services to customers worldwide. Nanopharm is located in Newport, UK and employs 37 people at their state-of-the art analytical plant.
Nanopharma specialized contract research services complement Aptar Pharma's existing broad range of analytical and product development services and are directly aligned to Aptar Pharma's device portfolio in nasal and inhaled products. Nanopharm's goal is to enable and accelerate OINDP's seamless translation of preclinical development through to clinical manufacture.
Aptar Pharma president Gael Touya said,"We are delighted to welcome the talented teams of Nanopharm and Gateway and their customers to Aptar Pharma. Their expertise and capabilities will deepen our current range of services offered to customers who are developing and testing inhaled and injected medicines. This enables us to participate in a broader spectrum of the pre-clinical, clinical trial and market launch phases of drug development."
While speaking on the acquisition, Nanopharm founder and chief scientific officer Robert Price said, "In Aptar we have found the ideal partner to continue the successful growth of Nanopharm. Aptar Group is perfectly positioned to support the development of our science-driven, solution-oriented services for inhalation and nasal drug products. This exciting new chapter in our development will allow us to deliver yet more as we leverage Aptar's expertise and infrastructure to better serve our highly-valued clients."
Chief executive officer Dr Jag Shur added, "Our decision to join forces with Aptar Group has been made very carefully indeed. This synergistic partnership and shared commitment to scientific excellence will enable us to better serve our clients by offering a broader spectrum of innovative solutions and enhance our level of technical services going forward. The future of Nanopharm as part of the Aptar Group is very exciting indeed."
The company also added in a statement that both Prof Price and Dr Shur will continue in their roles at Nanopharm post acquisition.
Gateway Analytical to broaden Aptar's offering for Injectables
Gateway Analytical provides industry-leading pharmaceuticals, medical devices, materials, predictive maintenance and forensics analysis services to customers worldwide. Gateway Analytical was founded in 2011, located in Gibsonia, PA, employs 18 analytical experts at its cGMP compliant plant of 17,000 sqf. Gateway is FDA inspected, ISO 9001 and 17025 accredited.
Gateway is a recognized expert in particle detection and analysis. The appearance of particles is a real concern in the pharmaceutical industry, such as in injectable drugs in particular. Particle-related issues have led to the significant number of product recalls for injectable products over the years, therefore their detection and identification is of great importance to pharmaceutical laboratories. Gateway's unrivaled expertise as a leading database and state-of-the-art equipment in this field enhance the flexibility and speed with which its pharmaceutical customers can bring and maintain their products on the market.
Gateway is specialized analytical services complement Aptar Pharma's existing broad range of analytical and testing services designed to proactively address regulatory needs to accelerate approval, launch and support post-marketing surveillance in the competitive pharmaceutical space. Gateway's rigorous and customer centric approach can help ensure meeting the regulatory guidelines, as well as the unnecessary and costly product withdrawals and potential harm to patients from particles, are also being avoided.
David Exline, president of Gateway Analytical said, "We are delighted to join Aptar Pharma, a leader in the field of drug delivery devices and value-added services to their pharmaceutical customers. With our combined resources and teams, we can offer customers a broader range of specialized and differentiated products and services, and maintain the superior level of service and quality they have been receiving from Gateway Analytical. In addition, our worldwide reach will be significantly enhanced with the leadership of Aptar Pharma."
Nanopharm and Gateway will continue to operate as separate entities. They have joined Next Breath, a full-service cGMP compliant laboratory specializing in analytical testing which was acquired by Aptar Pharma in 2008, as part of Aptar Pharma services.
Stephan Tanda, president and CEO stated, "These strategic investments further strengthen our best in class Pharma business and increase our ability to add to our long-term growth pipeline by adding depth to our service offerings. The expertise of two established leaders, Nanopharm, a leader in inhalation and nasal drug development services, and Gateway, a leader in particulate detection and analysis for the injectables market, are complementary to our existing laboratory and analytical services. They jointly will bring additional value to our customers as they navigate the challenging regulatory landscape and seek to bring their products to market faster."