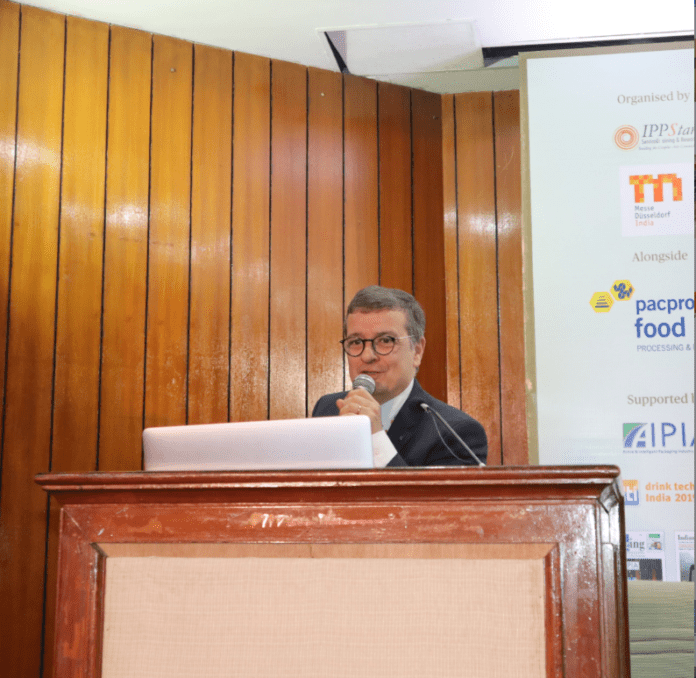 Toppan Printing, a global leader in communication, security, packaging, décor materials, and electronics solutions, will be presenting the latest security solutions for smart packaging during the AIPIA Virtual Congress, which will be held online on 10 September 2020.
According to the press statement, Toppan's cutting-edge offerings will include NFC-enabled solutions for wine, spirits, and cosmetics. Cachet-Tag and CorkTag are examples of Toppan technologies that can facilitate authentication, traceability, tamper detection, prevent fraudulent refilling and grey market diversion and enhance customer engagement wine and spirits sector. This year Toppan will also be demonstrating a solution specifically designed to enhance consumer engagement for cosmetics brands.
Digital transformation in the packaging
Toppan's expertise in security and packaging enables connected products as part of the digital transformation in packaging. NFC tags give a digital identity to every product, facilitate Internet connection, links to consumers at every point of the product's journey, and various dynamic solutions. By leveraging Toppan's solutions, brands can introduce product verification, protect against refilling and tampering, monitor the supply chain in real-time, and prevent grey market distribution. Toppan's Secure ID Platform offers a cloud-based turnkey solution to digitalize physical products and drive direct engagement between brands and consumers via the tap o-f a smartphone to enhance the value of feedback and improve digital marketing strategies.
Roland Lartigue, business development director at Toppan Europe, will be giving a presentation titled "From Authentication to Customer Engagement Through Smart Packaging" at 1:00 PM (GMT +2) on the day of the Congress. The talk will look at how devices can enable solutions ranging from product authentication to engagement with consumers.
"The AIPIA Congress always provides Toppan with an excellent platform to showcase our security and packaging innovation," said Takuya Onuki, business development manager for Toppan's Security Products business. "The circumstances that the world is currently facing have further driven needs for safety and security in many areas of daily life. The role of smart packaging will only increase in importance from here on, and such features as digital identities help to meet those needs by connecting brands, products, and consumers and contributing to protection, peace of mind, and added value."