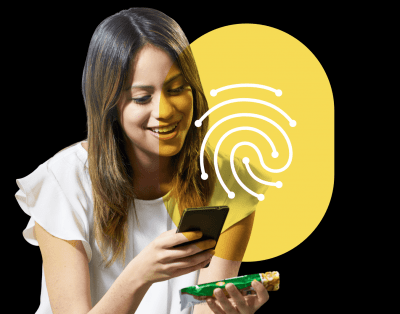 Trace, which offers an advanced hemp seed-to-sale tracking solution in the USA and leading AIPIA member Kezzler, a global provider of supply chain traceability and serialization technology, has announced a new partnership agreement. The companies with the help of this partnership are certain to redefine supply-chain visibility in the hemp and agro-industry at large.
Trace leverages the power of Ethereum-based blockchain technology to distribute crucial information while removing the potential for altering accurate information, to enhance public and regulatory trust, it claimed. Whereas blockchain uses encryption to guarantee the immutability of transactions, Kezzler applies encryption to guarantee the uniqueness of product identity and centralized processing, allowing for scalable performance.
Supply chain transparency and traceability
The partnership between Trace and Kezzler combines the best of both paradigms moving forward, they believe so that both government and private businesses will be able to have unparalleled security, monitoring, and insight into their hemp supply chains.
"We are excited to bring Kezzler's technology to the hemp industry," said Joshua Decatur, chief executive officer of Trace. "There is industry consensus that sub-par solutions have held back the private market and complicated the lives of overseeing agencies. At the end of the day it's consumers that suffer the consequences. We look forward to continuing our mission of bringing truth and transparency to the supply chain."
Failures from the systems that are currently deployed in the United States have been widely publicized. These have slowed the industry's growth and have hindered regulators' efforts to oversee it, further complicating expansion into additional markets. As more states pass adult-use legislation, the need to create a properly functioning tracking and regulatory system that can scale in security, volume, and complexity without affecting performance becomes paramount.
"We recognize the need for innovative solutions in the hemp industry that provide supply-chain traceability for businesses and regulators while safeguarding consumers," says Robert Lillefloth, director of partnership sales at Kezzler. "Much like Kezzler, Trace has been an innovator since their inception and has championed the commercial advantages of mass unit-level serialization for over 18 years. This new partnership is another example of how we continue to lead the aggregation and track and trace fields."
Trace delivers soil-to-shelf supply chain transparency through our custom-fit software solutions that are homegrown in cannabis. With its industry-tested product development and blockchain-enabled data integrity, Trace works alongside government and commercial entities to empower consumer confidence, drive operational performance, and ultimately speak truth to flower.
Kezzler claims to make every single product unique, traceable, and interactive. The company offers a cloud-based traceability platform that brings value to brand owners by securing supply chains and elevating the consumer experience.
This article first appeared on the AIPIA website and is republished with permission.