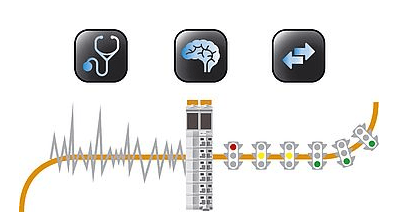 The pharmaceutical industry is characterized by strong regulations and is obliged to deliver a product with a defined quality to the consumer. The process and manufacturing equipment it uses plays a major role in influencing production quality and business efficiency. A breakdown could hamper drug quality and hence an organization's competitiveness.
Machine builders are deploying available technologies such as condition monitoring, remote monitoring and diagnostics for ensuring high machine availability with safety and security in pharmaceutical processing and packaging operations. In addition, these technologies ensure the maintenance of optimal product quality, lower machine downtime, improve equipment reliability and increase overall efficiency.
Importance of condition monitoring
'If it's not broken, don't fix it' still applies to many industries. However, the pharmaceutical industry cannot follow this technique as downtimes impact both product quality and the compliance with pharmaceutical processes. The success of an organization heavily depends on production performance in terms of increased equipment and plant availability. This is feasible only by optimizing and improving maintenance processes.
Condition Monitoring meets the requirement of modern and competitive industry. It helps to maximize the effectiveness of equipment, a system or an entire plant. Properly planned and executed condition monitoring can help to minimize downtime, maximizing equipment efficiency and reliability, reducing operating cost, improving equipment and operator safety, saving time among others.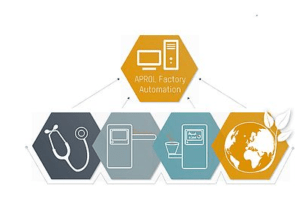 Condition monitoring assures machine and operator safety by highlighting possible issues even before they occur and result in downtime. In pharmaceutical manufacturing, a number of factors such as temperature rise, unknown vibrations, are responsible for wear and tear of machines. In addition, these machines are designed to perform continuous production, where stoppage, malfunctioning or breakdown of even a single machine can stop the entire plant, resulting in enormous material, production and quality loss.
By using condition monitoring, manufacturers can monitor real-time status of a machine and plant, operational conditions, together with historical data for comparison and analytics. Successful condition monitoring coupled with secure communication enables machine builders to monitor their assets 24/7. Based on condition data analytics, maintenance teams can predict possible failures and plan for necessary maintenance schedules without hampering production.
Risk assessment while implementing condition monitoring
Machines, devices, sensors, and the workforce needs to connect and communicate seamlessly with each other. One of the biggest obstacles in implementing data-driven monitoring of operational conditions or energy consumption is making the data flow from machines to ERP systems with a high level of security. It is important to protect machine data, production process data, drug formulation information, which are the intellectual property of the pharmaceutical company.  Breach of such data by any means will lead to financial damage; affect a company's reputation and overall stability. Given all of these factors, the IT department places a priority on data security, confidentiality and integrity above all.
 Keeping track of your assets
Production heads in pharma production are all too familiar with the dilemma – How to improve product quality and increase system availability, while at the same time cutting back on maintenance costs? B&R's answer to this dilemma is condition monitoring as a pre-installed, pre-configured package that makes implementing predictive maintenance straightforward. B&R's X20 module offers real-time status checks of machines, critical manufacturing assets, and utilities. It offers real-time insights of the health and efficiency of assets.
With these modules, B&R has introduced onboard intelligence for vibration analysis that can make monitoring an integrated and standard feature in every machine. By maximizing machine availability while minimizing the time and money spent on maintenance, the X20 module allows significant reductions to the total cost of ownership of machines and systems. The condition parameters generated by this module not only provide operators with the information they need to optimize maintenance intervals but also are available for use directly as input in the automation software. An IEPE interface for querying acceleration sensors samples signals and processes them internally to generate more than 70 condition parameters, which are then transferred directly to the CPU via Powerlink or any other standard field-bus system.
In order to improve overall plant efficiency including auxiliary buildings, energy, and utilities, B&R also offers condition monitoring solution packages from APROL that extend from the I/O level up to the process control system for the entire plant. B&R's APROL process control system makes it possible to unite plant systems centrally into a complete system using any conceivable hierarchy. With a broad spectrum of functions – including integrated system simulation using MATLAB/Simulink – all levels of automation can be combined into a homogeneous system.
With direct integration of external systems and signal sources, APROL allows an all-encompassing approach that ensures reliable and efficient operation of the system over its entire service life. Continuous condition monitoring increases the quality of products and the availability of machines and plants, while at the same time reducing maintenance costs. B&R's APROL ConMon solution package provides vibration monitoring and analysis based on key condition parameters calculated from acquired measurement data. The condition monitoring solutions fit perfectly for a machine as well as factory automation.
Safety and security for production lines
Owing to proprietary protocols, seamless machine-to-machine communication and machine-to-IT communication inside a facility was uncommon and the topic of cybersecurity was not of great concern. However, things are changing with the increasing use of new technology opening up potential targets for hackers. B&R has introduced the SiteManager for balancing the needs of production and IT with enhanced security. The device has an integrated firewall and takes care of cybersecurity. Having the SiteManager between the controller and the internet/cloud ensures that any data transferred between the machine and applications outside of the company network is protected against unauthorized access. To transfer data to the cloud, the controller connects with the SiteManager via OPC UA and is capable of transmitting this to the upper layers via MQTT.
OPC Unified Architecture (OPC UA) is a vendor-independent communication protocol for industrial automation applications. OPC UA bridges the gap between the IP-based world of IT and the production floor. It is based on the client-server principle and allows seamless communication from the individual sensors and actuators up to the ERP system or the cloud. The protocol is platform-independent and features built-in safety mechanisms. Since OPC UA is flexible and completely independent, it is regarded as the ideal communication protocol for the implementation of Industry 4.0. B&R relies on open source communication such as OPC UA and is an active member of the OPC Foundation participating in various working groups.
"Pharmaceutical machine builders and facilities are swiftly recognizing the vast benefits offered by these solutions. They are increasingly turning to make their machines and facilities efficient with lower downtimes. Condition monitoring together with data logging enables them in their endeavor to be competitive," explains B&R's Lead – pharma industry vertical, Shyam Padwal.
Pooja Patil, is a corporate communications specialist with B&R Industrial Automation in Pune