Flexible packaging, while fast-growing, is also fast evolving with better decoration, barrier properties, and sustainability. New and innovative methods continually offer more attractive packs, extended product protection, and shelf appeal. Mespack, headquartered in Barcelona, Spain, is a flexible packaging machine manufacturer that engineers and builds high-speed form fill seal machines for food, beverage, pharmaceutical, chemical, confectionery, cosmetic, and personal care sectors.
Mespack started its Indian operations at Thane, a Mumbai suburb in 2012 focusing on end-of-line localization, sales, and integration. "At Mespack, we seek packaging innovations and believe in giving new concepts and technologies to our customers," says Anthony D'souza, managing director, Mespack India.
The company has a broad portfolio of packaging solutions in horizontal and vertical form fill and sealing machines, end-of-line, forming, filling and sealing sachets, stick pouches, flow packs, thermoforms, and others. Mespack India offers these solutions to Unilever, L'Oreal, Godrej, Mylan, Lupin, and many others. D'souza asserts, "Even though the most expensive in the market, we sell the most machines. We are known for the quality of our machines as they are trouble-free."
"If properly maintained, our machines give the same efficiency and productivity year after year. In horizontal and vertical machines, Mespack India has the biggest set-up in selling machines by foreign companies in the country," he says. The company has sold around 400 machines in India, which is a competitive number in the market.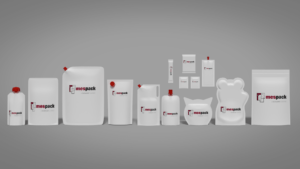 Evolving to satisfy customers
Supplying machines manufactured in Europe, Mespack India manufactures spares and manages after-sales services locally. The company has localized spares up to 90%, for handling the urgent requirements of the market and also to reduce costs. However, essential and high-end spares are imported from Europe.
Mespack India offers service support to neighboring countries like Bangladesh, Nepal, Sri Lanka, and others as well. "Our machines are a mix of longevity, quality, sustainability, and productivity. We ensure proper handholding to the customer for smooth after-sales operations," he claims.
Packaging innovations and R&D
According to D'souza, the company is working with its customers on new concepts yet to come to the market. Refraining from providing details as some of these solutions are still under evaluation, he said, "We have offered alternative solutions for single-use plastics and have done a major revamp in recyclable and multilayer films as our machines are compatible with sustainable materials."
However, the pandemic has brought with a shift from sustainability concerns to health and safety. According to him, only 10 to 15% of the customers look into this aspect, but he is hopeful that sustainability will again take a front seat. "We were ready last year as we have made many changes and will continue to develop new solutions in parallel."
End of line solutions
Besides form fill and seal equipment, Mespack integrates the entire conveying system for some customers. He says, "We don't make everything but do integrate the packaging lines with other machines or equipment including vision control, metal detectors, and check-weighers."
The market is for the opportunist
During the pandemic and the poor economic scenario, where many companies complained about business losses, Mespack India was able to sell machines every month. According to D'souza, Mespack India till last December was an Rs 80 crore company, growing by leaps and bounds.
He believes that "The market is for the opportunist. Today, the market is starving for a product. It is up to you to encash the opportunity to your side. We at Mespack have confidence that we would achieve what we targeted last year, and we are targeting to be at Rs 100 crore by December 2020," he concludes.