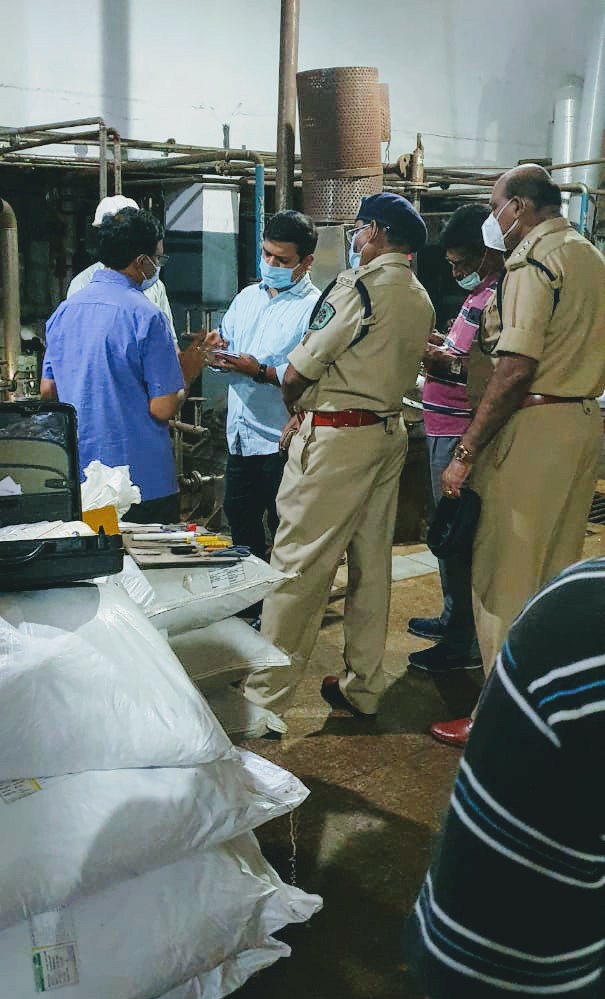 A recent incident of a gas leak at Sainor Life Sciences at Jawaharlal Nehru Pharma City, Parawada in Visakhapatnam claimed two lives and injured six people in the early morning 30 June 2020. Sainor Life Sciences is one of the leading manufacturers of Active Pharmaceutical Ingredients and intermediates.
The initial investigation reveals that the Benzimidazole leak occurred when benzene gas was being pumped into the reactor. About 30 employees were working in the plant during the time of the mishap. Six persons collapsed after inhaling the leaked gas and were rushed to the hospital. Two of them succumbed and the condition of one person among the hospitalized is said to be serious. According to media reports, the diseased were identified as Narendra and Gowri Shankar.
Further investigation is going on under the supervision of Uday Kumar, inspector, Parwada Police Station. According to official sources, the situation is under control as the leak is restricted to one reactor unit.
This is the second gas leak incident in the district in less than two months. On 7 May 2020, a major gas leak occurred in LG Polymers chemical plant, causing the death of a dozen people and cattle.