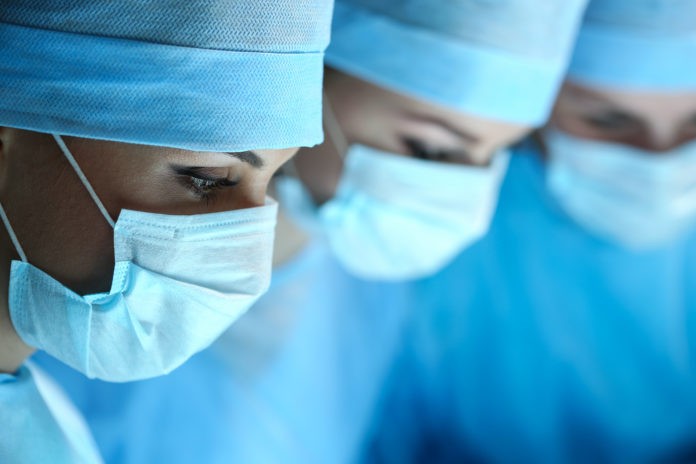 Few sectors face as many critical challenges or as vitally important to humankind, like healthcare. Today the world faces a severe challenge with the current pandemic. In response to this, Sabic's engagements with its customers have focused on delivering larger volumes of Sabic Purecares polypropylene (PP) materials for manufacturing of nonwovens used in medical disposables such as gowns and masks and hygiene applications. Sabic's personal hygiene industry team has ramped up efforts over recent months to ensure customers in the hygiene, and medical sectors quickly receive much-needed materials to meet urgent and increasing global demands.
Medical disposable gowns and masks are one part of an overall infection-control strategy and they are used as personal protective equipment in health care settings. Nonwovens that are extensively used for these applications deliver critical properties for the safety of patients and medical staff because of their high levels of efficiency to control sterility. As a strategic material supplier to the sector, SABIC is supporting its customers by offering a broad Sabic Purecares portfolio of polymers for nonwovens in the making of these products.
Sabic Purecares polymer portfolio including Sabic PP 514M12 melt-blown and Sabic PP 511A and 519A spunbond polypropylene materials, offers high purity and excellent breathability, delivering critical properties for the safety of patients and medical staff on prevention and spread of infectious diseases. These materials manufactured with phthalate-free, single-material technology aimed to deliver enhanced properties in spunbond and melt blown fibers for nonwoven fabrics.
Sabic helps its customers meet increasing and challenging demands at this critical time. Sabic teams are working daily to ensure business continuity of the full value chain. The company's fast response to its customers in hygiene and medical segments reflects Sabic's ability and agility in answering global customers' needs. The additional delivery to customers in Europe and the Middle East follows a similar response in China, where Sabic teams sent much-needed additional Sabic Purecare polypropylene (PP) materials to support the production of nonwovens used in hygiene and some medical disposable products such as facemasks and protective apparels. Separately, Sabic is exploring the potential for its Trucircle solutions to be used in nonwoven applications soon.