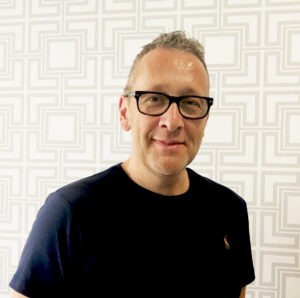 This Global Recycling Day, Robert Lockyer, CEO and founder of Delta Global, a sustainable packaging solutions provider for luxury fashion brands, discussed how the industry is making significant headway in terms of recyclability and where it can still do more.
Over recent years, as greater attention has been given to the climate crisis, we have seen some brands take the necessary steps to combat the issue. However, as the industry's focus now turns to recovery after what was a challenging year, now is not the time to be pressing the breaks on any efforts to save money and resources or cut corners for ease of business.
Rather, it has never been more critical for the industry as a whole to take collective action towards a more sustainable future for the planet, business, and consumers. And here are just some of the ways companies are attempting to make headway.
The rise of resale
The resale market is thriving. And while it is already strong, holding an estimated value of $7 billion, it is on a growth path and on track to reaching a predicted $36 billion by 2024.
It is down to many things, with changing consumer behaviors one, and more significant investment in the market by an increasing number of industry players who traditionally have remained solely in 'new in' sections. This has recently involved moves such as luxury conglomerate, Kering, taking a 5% stake in the resale platform, Vestiaire Collective, who just weeks earlier had revealed a new partnership with Alexander McQueen, one of the group's key houses.
These investments provide consumers who are increasingly looking for ways to maximize their purchases and shop more sustainably, with greater accessibility to the resale market, without any associated risks, such as buying fake or replica items that are being passed off as authentic premium prices.
Restoration
Restoration is another trend seen in both consumer expectations and business models. The trend suggests a rise in demand for services and offerings that can restore old items to expand their lifespan and reduce the need for them to be replaced.
While this helps customers save money, which is only likely to be an increasing concern as the pandemic's economic impact continues to be felt the world over, it also helps the growing number of environmentally conscious consumers reduce their carbon footprints. In fact, according to The Waste and Resources Action Programme's (WRAP) Sustainable Clothing Guide, extending a product's life by just nine months can reduce its carbon footprint by 30%.
And brands are beginning to listen. In response, we have seen Selfridges introduce a repairs concierge concession – The Restory – into its stores. The service covers color, leather, cleaning, and re-stitching, all of which can give a worn luxury item a new lease of life. Similarly, Hermes has a sizable team of repair specialists based at ateliers across Europe, Asia, and the U.S., who can restore anything from large leather luggage bags to a small silk carré. And for evidence of demand for such services, the brand recorded close to 100,000 enquiries in 2019.
Similarly, there is likely to be growing desirability for services that can repair and restore old pieces into items that suit today's luxury jewelry trends. This way, consumers can keep hold of sentimental jewelry items and give them new meaning and add to their story before passing them down to the next generation.
Packaging
While brands make headway in their product and service offerings, their packaging elements are often forgotten. Unfortunately, no matter how sustainable a product may be, it takes significant steps backward if it is not contained in materials that uphold those values.
But as online shopping behaviors increase, the industry needs to rethink its practices. It is no longer acceptable for brands to turn a blind eye to the issue just because they think they are doing their bit by using, what they assume, are recyclable bags. In doing so, they are simply passing the problem onto their customers, who unknowingly put bags into the recycling, only for them to cause delay and disruption at recycling centers, where eventually they will be sent to landfill.
Instead, these businesses need to understand what is and is not permitted in their markets, as they vary across council districts, countries, and continents.
Customer communication initiatives
A lack of awareness among customers can cause significant roadblocks in the industry's journey to becoming more sustainable. Therefore, collectively, brands need to work harder at educating their customers on what is and isn't recyclable, how they are helping them to reduce their carbon footprints, and other ways in which products can be used to promote circularity.
As well as better education on the polythene problem, this can include initiatives that encourage customers to make greater use of items or elements they would typically throw away in general waste bins after use.
For instance, investment into the quality and design of boxes, paired with communication regarding these efforts, can encourage customers to reuse boxes and bags at home as storage or keep the items that came in them intact to uphold the future resale value.
Apart from packaging, communication can also be geared towards encouraging reuse of products in DIY projects, such as appealing to customers living life under lockdown restrictions, during which searches for all things 'do it yourself have been peaking.
Product innovations
But the issue of recyclability shouldn't just lie in the post-purchase stage where it becomes the customer's responsibility. To reach the targets set out by governments, the industry needs to rethink its production of products.
Again, we have seen brands such as Sweaty Betty, Nike, and Anya Hindmarch use plastic waste in clothing material composition to reduce waste and resources and promote circularity. Similarly, Hermes has recently revealed its lab-created mushroom-based leather, which it will use to reimagine and increase its iconic Victoria travel bag's sustainability.
Innovations such as these are a great reminder to others in the possibilities away from plastic. And while lessening the brands' contribution to the climate crisis, they are also boosting their reputation among consumers who value sustainable offerings and are also compelled to buy such products due to their unique nature.
Supply chain
Besides material sourcing, innovations can also improve recycling efforts in the rest of the supply chain. For instance, by including activities that collect and manage waste, such as raw materials and fabric scraps that would otherwise end up on cutting room floors and then landfill, processes can be optimized to reduce waste or fed back into production lines to be used in other products.
Delta Global's director speaks about supply chain
Stuart Gannon, commercial director at Delta Global, explains: "Brands that can make use of waste materials during production stages are not only helping the planet but also their bottom lines. "Ultimately, these activities will only help make processes more efficient by reducing the number of resources required, which in turn saves the business money.
"If brands can collaborate with others in the market at these stages, there is an even more significant benefit. Utilizing waste packaging material within the network also offers further revenue streams and minimizes landfills."Recycling isn't something that should just be left to consumers, but rather, a key focus for all steps within the supply chain."
Government support
Apart from a collaboration between businesses at the industry level, making the intended impact will only be possible with governmental-backed initiatives and support.
For instance, the plastic bag charge that is now a worldwide legal requirement has encouraged retailers to take significant steps towards improving their in-store packaging for the planet. The same must be done for online shopping, as only with this change, more businesses realize the importance of enhancing their shipping and delivery offerings. Other initiatives could include recycling bins in fashion stores or shopping centers or even a kerbside pick-up initiative that strictly handles clothing waste.
Whatever the initiatives may be, the focus should remain on improving knowledge and awareness among consumers. While industry-level initiatives, such as reporting and transparency, are a good step forward, one of the most significant contributing factors is still between the point of end customer and landfill. It isn't until the customer's role in the circular economy is made clear and easier to resolve the issue.
Undeniably, the industry has improved its sustainability efforts by leaps and bounds, and it is undoubtedly clear that more are beginning to understand the urgency of the crisis. However, there is still significant ground to cover if we truly combat the issue before irreversible damage is caused.