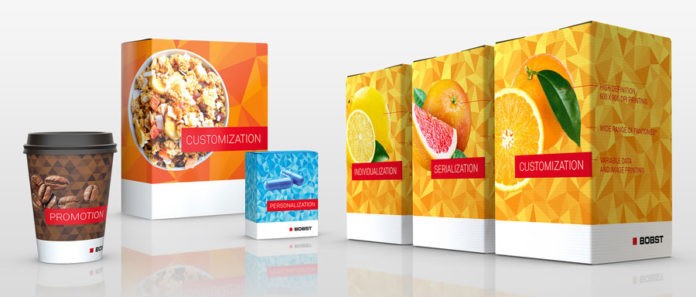 An effective package tells a story, creates an emotional engagement with consumers to deepen their connection to a brand. While digital packaging is still a relatively new phenomenon, we see more and more packaging to interact with our smartphone. In the Covid crisis, this eCommerce is also driving consumer engagement since retail is not going to be operational for some time. The package itself has to work on the smartphone as a marketing tool for the brands.
To address the opportunities in this domain, PackPlus organized a panel discussion on 'Digital packaging is creating brand new opportunities.' Stakeholders, including brand owners, converters, and package printing experts, participated in the discourse on 24 June 2020.
Harveer Sahni, chairman, Weldon Celloplast gave a kickstart to the session with a note, "In the last 50 years, I have seen the industry evolving and reaching different tangents." While explaining different printing technologies, he suggested that digital printing has exposed many new qualities for brand owners, consumers, and personalization of packages.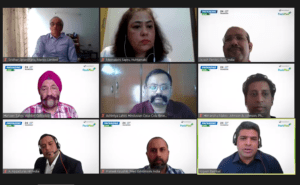 Digital printing is a complementary technology
Meenakshi Sapru, head of sales at Huhtamaki, spoke from the converters' perspective, "Most people think that digital is going to replace gravure, but it is not. It is a complementing technology that already exists." Sharing her personal experience with over 100 brands over two years, she says, "Brands need quick short launches and want their product to be out in less than two weeks. Digital printing helps them to achieve their targets, which traditional print can't. To test the market, they usually have 50 artworks per SKU, which they want in absolutely small quantities."
According to her, digital printing is efficient and effective in operation (one person is needed to run the press), print on demand, and no inventory.
Cost, agility, and customization
Yogesh Bambal of Mondelez admitted, "Digital packaging helps drive engagement, using packaging as a medium to engage consumers through personalization, customization, limited edition packaging, and festive packaging." According to him, cost, agility, and customization are the three critical enablers for the brands, where digital printing plays a significant role. He gave examples of packages for the eCommerce platform that use digital packaging. "Globally, we have leveraged digital packaging to activate our brand to create a high-level of consumer engagement."
Achintya Lahiri of Hindustan Coca-cola Beverages thinks that today's consumer is looking to connect with the product by knowing little more about it though QR codes. He says, "Digital packaging means a reduction in inventory carrying cost, speed to market, ability to customize, and reduction in obsolescence. The minimum quantity for digital is one." He gave the example of 'Share a Coke,' where digital printing was beneficial for mass customization.
Digital is the fast response for better market share
"To derive a competitive advantage, you need to look at three areas — exceptional product, unbeatable price, and customer loyalty," Nitin Nair of Godrej Consumer Products, explained. He agreed that in digital printing, one of the aspects is a fast response. However, shorter runs are achieved at higher costs. "In the case of promotional runs, I can incur higher cost on products with higher margins, but I won't stick to it when my volumes grow."
"Getting first to the market means getting better market share, so speed is critical." He thinks that printing is one part of the total value chain; several other steps matter too. Therefore, printing turnaround time cannot be translated into packaging material turnaround time. "If these things are taken care of, I think digital is the future."
Sridhar Janardhana of Marico also admitted that digital printing scores well except on cost-effectiveness. "Cost will be a strong constraint going forward specifically during the Covid-19."
Digital packaging in pharma
According to Appadurai of HP, digital printing has a significant impact on numerous brands in India. "Digital printing helps in anti-counterfeiting through security printing and in reducing packaging wastage." In the webinar, he said, "In times to come, everything will become digital, that can become digital. Digital printing and packaging will not be an exception."
The session concluded with a message that packaging converting is not just printing; it is about creating an impact on the consumer like a salesperson. The ability to launch faster products and faster reach to the market will be the key, and that's where digital printing will be very handy. However, while digital for mainstream printing is still miles away, it may be better utilized as a hybrid solution when clubbed with other traditional technologies.