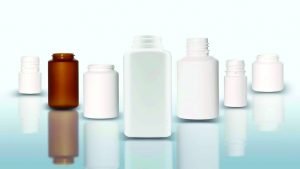 According to reports, the Indian pharmaceutical packaging market is progressing and continues to expand. Nevertheless, it demands more attention while selecting packaging for the product. The market is driven by trends such as consumer compliance that leads the industry to take a more holistic approach to the product and package designs. Additionally, technological interventions like adding intelligent or smart technology create packs that connect products and benefits via mobile connectivity and interactive elements.
The Indian pharmaceutical industry is a leading global producer of cost-effective generic medicines and vaccines with a strong network of 3,000 drug companies and about 10,500 manufacturing units supplying 20% of total global demand by volume. Surveys report that India exports half of its total production of pharmaceuticals to more than 200 countries. Moreover, the global pharmaceutical packaging market is valued at approximately US$ 71.0 billion (approximately Rs 5,11,000 crore). The Indian pharmaceuticals market is valued at US$ 33.18 billion (approximately Rs 2,38,600 crore), while the Indian pharmaceutical packaging market is estimated at US$ 2.107 billion (approximately Rs 15,000 crore) and the Indian packaging industry is estimated at US$ 25 billion (approximately Rs 1,80,000 crore).
Overview of Indian pharmaceutical industry
The main reason for the growth of the Indian pharmaceutical industry is the low cost of production, relatively low research and development costs, availability of scientific and technical manpower and a large number of national laboratories.
The US is the most lucrative generics market for India's pharma industry. It has the highest number of USFDA-approved plants for generic drug manufacturing outside the US. Also, due to rising costs and regulatory compliances and to reduce their internal capacities in research and development and manufacturing, the US has turned to contract manufacturing and research services (CRAMS), and outsourcing of research and clinical trials to developing countries. Moreover, India's CRAM sector is globally recognized for its high-end research services and is one of the fastest-growing segments of the country's pharmaceutical industry.
Challenges for the pharmaceutical industry
Despite the brighter future for the pharma industry, it is facing challenges including government safety regulations, patient compliance, unit-dose control, combating counterfeits, providing child-resistant packaging and sustainable packaging or eco-friendly packaging.
However, the industry is working on these challenges and market trends. Compliance continues to be a priority for packaging solutions, as packaging is trending towards aid in patient compliance and being eco-friendly. Moreover, technology is playing a key role in advancing compliance as packaging can now be connected to phones and other devices in an effort to enhance patient knowledge and adherence.
Primary packaging for pharma
All drugs require some form of packaging to protect them from external damage, contamination and spoilage. Primary packaging is known as the packaging that is in direct contact with the product or it is the first packaging layer in which the product is enclosed. For primary packaging, it is necessary to know the possible interactions between the container and the contents. Normally, product or component stability and compatibility are confirmed during the primary research and development stage.
Primary packaging for pharma has several roles and applications as it provides patient care with compliance, stability and sustainability.
Patient adherence– Packaging plays an important role in increasing patient adherence by providing clear, printed instructions, easy-to-function design and protection to increase its shelf life. In addition, this adherence packaging provides benefits like fewer chances of over or under medication.
Compliances – Smart compliance solutions with the help of QR codes and digital-print technologies. A packaging code can offer more information about the medicine and its applications, send reminder notice related to dosages on smartphone, allows patients to scan each dose so that the compliance can be monitored and helps healthcare providers to prepare follow-up prescriptions after checking dosages.
Shelf-life – Permeability plays a major role for pharmaceutical products and a critical controlling factor in contamination prevention, for example, moisture or oxygen or gas that permeates the protective packaging reduces the potency and shelf life of many drugs and compounds.
In conclusion, the pharma packaging needs to be analyzed, optimized and justified. Sustainability is bringing a change in the pharma industry as well as in many other industries.Less material is being used by decreasing packaging size, weight or thickness and recyclable packaging materials are being used. In light of consumer awareness responsibly sourced packaging materials are being purchased. Moreover, increasing packaging costs due to stringent regulations and anti-counterfeiting measures are impacting the full growth potential of the market.
Author: BK Karna is the director at Packaging Clinic & Research Institute