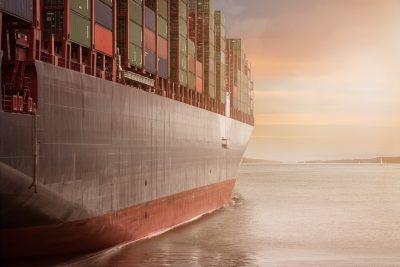 Sonoco ThermoSafe, a unit of Sonoco, the global provider of temperature assurance packaging for pharmaceutical distribution, is building PharmaPortal, a vendor-neutral blockchain platform for pharmaceutical manufacturers and carriers. Built on IBM Blockchain Transparent Supply, PharmaPortal intends to meet the industry's needs to trace assets across many different supply chain participants.
The openly governed blockchain network built on open source technology will initially focus on end-to-end traceability of temperature-controlled drugs, such as vaccines, and provide an audit trail of environmental condition monitoring to help protect the efficacy of these life-saving, life-extending and life-enhancing medicines.
The company is inviting other industry stakeholders to participate. "Only through the collaborative efforts of all members of the temperature-controlled pharmaceutical distribution process can we achieve the safety and efficiency that the world needs from us in this critical time," said Howard Coker, president, and chief executive officer of Sonoco. IBM has had success working across several sectors where implementing blockchain networks transformed the supply chain's efficiency and effectiveness, and we see the same opportunities in the pharmaceutical space."
Despite improvements, the US$ 230 billion (approximately Rs 17 lakh crore) cold chain pharmaceutical distribution market still suffers from inefficiencies, which cause value losses estimated at nearly US $ 35 billion (approximately Rs 2.5 lakh crore).
"IBM offers deep expertise in blockchain to the pharmaceutical industry to help establish this transformational network led by Sonoco ThermoSafe," said Raj Rao, general manager, IBM Blockchain Platforms.
This neutral ecosystem will be especially helpful in fostering trust in the pharmaceutical air cargo market by enabling all parties in the supply chain to give and get relevant data in a highly secured, permissioned way."
With network growth in the coming months, a PharmaPortal Advisory Council will be appointed from pharmaceutical industry representatives willing to participate in its development and adoption and help openly govern the network so that the solution benefits all, says Thermosafe.
This article first appeared on the AIPIA website and is republished with permission.
See the agenda for the AIPIA Virtual Congress on 10 September and register here.