The Covid-19 pandemic has almost affected every industry worldwide, with lockdowns eroding the economic activity. Although food and pharma were permitted to operate as essential industries, they are not immune to the negative impact. However, some companies saw the unprecedented challenge coming first and made changes in their business model beforehand. In contrast, others who were utterly unprepared are trying to stand on their feet again.
Impact of Covid-19 on Helios
Hitarath Raval, managing director of Ahmedabad-based Helios Concrew, speaks about the impact of Covid-19 on his business. "Being a supplier of blister packaging machines for the food, pharma and FMCG market, we do not see much deviation in the food and pharma market graph, but for the FMCG industry, it is indeed a tough time. We are trying to deal with this crisis by managing on-time deliveries and offering online service support to our customers."
Established in 2013, Helios Concrew manufactures a range of affordable blister packing machines. The ISO 9001:2015 certified company offers machines that are energy and time-efficient, easy to install, and easy to run for operators. It exports machines to Asia, Africa, Middle East, North America, and South America.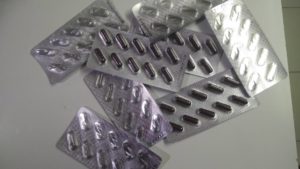 Introduces online service support
Since the lockdown's restrictions on travel and movement in the entire country, Helios has taken steps to stay responsive and engaged with its customers during the ongoing crisis. The company launched its 'Attendme' 24×7 online service support application to smoothen its customer's operations globally. 
Supply chain disruptions
The pharma supply chain was already fragile, and the Covid-19 crisis highlighted this once again. The lack of manufacturing and transport resources makes the seamless functioning of supply chains challenging everywhere. Raval reveals that the current lockdown, his delivery chain, has been significantly affected by the unavailability of transportation.
On the other hand, the pandemic has highlighted the significance of having a risk management framework in place. It is critical to evaluate and focus on potential risks arising from disruptions to the supply chain infrastructure. Alternate supply chain arrangements reduce potential disruption while adequate stockpiles or inventory provide a buffer against turbulence.
Raval says Helios has managed to supply its machines and spare parts to customers even during the lockdown – "Considering the current situation, we have decided to assemble or ready all the standard machines to be available in stock to expedite delivery within a week during this crisis. We have also planned to keep ready stock of standard machines for the next 12 months for supply emergencies."
Hygiene and safety
During this pandemic, operative pharma companies are advised to set up an adequate infrastructure to screen all of their workers and take all other required precautions to ensure that plants and workers remain uninfected. According to Raval, Helios is also taking care of all the standard operating procedures (SOP) for manufacturing plants to ensure the safety and wellbeing of its employees. "As recommended by the guidelines, only 25% of our total employees are working in the factory with all necessary safety measures, including masks, gloves, and bodysuits. We frequently sanitize our assembly area to keep employees safe. During this crisis, our employees' safety is our utmost priority," he concludes.